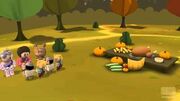 Big Hug
is the fifth VHS of the VHS Collection and the fifth VHS of
Teletubbies Xtranormal
.
Big Hug

VHS Collection

05

VHS

5

Magical Event

None

Preceded by

Followed by
Plot
The Teletubbies laugh and fall down. Then, a door appears in Teletubbyland. Then, the Teletubbies do a bouncing dance. Then, Laa-Laa and Po play peek a boo. Then, the Teletubbies watch a TV Event of Andy Brown and some children looking for rabbits. Then, they kept giving each other big hugs and having Tubby Toast. Then, they watch a TV Event of the Funny Lady telling a story about a very proud crown. Then, Dipsy and Laa-Laa go for a walk over the hills and walk all the way home. Then, a magic cloud appears in Teletubbyland. Then, Laa-Laa gives all the other Teletubbies a big hug before Tubby Bye-Bye.
Cast
Gerhardt - Tinky-Winky
Carter - Dipsy
Felicity - Laa-Laa
Ruby - Po, Francesca (TV Event), Little Girls (TV Event)
Wendell - Narrator
Pablo - Noo-Noo
Halfpound - Jack (TV Event), Little Boys (TV Event)
Dale - Andy Brown (TV Event)
Murphy - Rabbits (TV Event)
Debra - Funny Lady (TV Event)
Xmas Gingerbread Man - Teddy (TV Event)
Queen Elizabeth II - Crown (TV Event)
Trivia
This is the first appearance of the Funny Lady, Teddy and the Crown in the VHS.
Gallery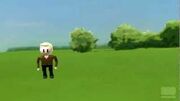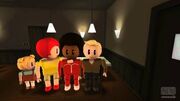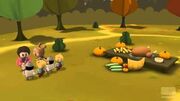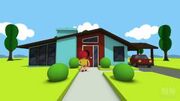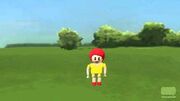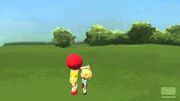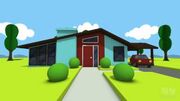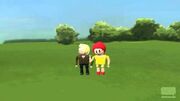 Watch
Ad blocker interference detected!
Wikia is a free-to-use site that makes money from advertising. We have a modified experience for viewers using ad blockers

Wikia is not accessible if you've made further modifications. Remove the custom ad blocker rule(s) and the page will load as expected.