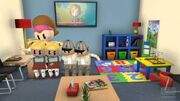 Fun With Debbie is the seventh episode of Season 1. It is also the seventh episode of Teletubbies Xtranormal.
Fun With Debbie

Season

1

Episode

7

Magical Event

Magic Clouds

Air Date

October 6, 2012

Preceded by

Followed by
Plot
The Teletubbies play a game called "This Little Teletubby"which has Dipsy going for a walk, Po stays home, Tinky-Winky has Tubby Custard and Laa-Laa has none (or does she?) Then they watch children having fun with Debbie. Po is looking up at the sky. A Voice Trumpet rises and sings about it. Some white clouds come ad turn gray and it starts to rain. Po hurries inside and watches the rain from her bedroom. When the rain stops, Po goes back outside. She sees a puddle and sees her reflection in it. Finally, the Teletubbies watch the Magic Clouds before Tubby Bye-Bye.
Cast
Gerhardt - Tinky-Winky
Carter - Dipsy
Felicity - Laa-Laa
Ruby - Po, Girls (TV Events), Po's relfection
Wendell - Narrator
Lisa - Voice Trumpet (Female)
Jet - Voice Trumpet (Male)
Halfpound - Boys (TV Events), Flowers
Polly - Clouds, Magic Clouds (Magical Event)
Trivia
This is the first apperance of Debbie, and the Magic Clouds
Gallery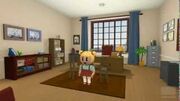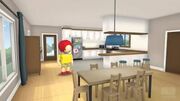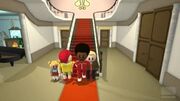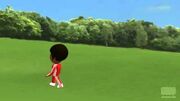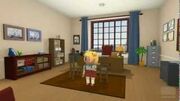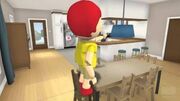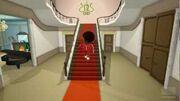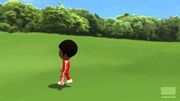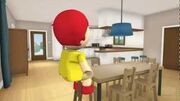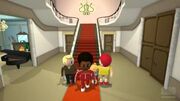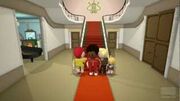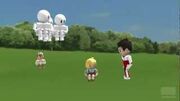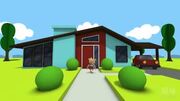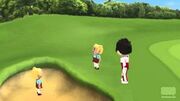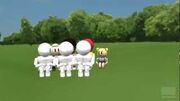 Watch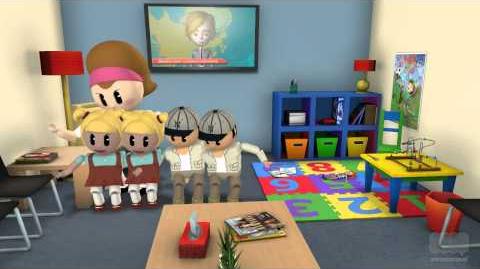 Ad blocker interference detected!
Wikia is a free-to-use site that makes money from advertising. We have a modified experience for viewers using ad blockers

Wikia is not accessible if you've made further modifications. Remove the custom ad blocker rule(s) and the page will load as expected.